If you're planning to fly in the San Francisco area, you should install a Bay Area content pack for ForeFlight.[1]
ForeFlight Content Packs
In late 2018, ForeFlight introduced content packs so users could:
Create and share custom bundles of maps, waypoints, procedures, and documents that enhance your planning and flying with ForeFlight.

ForeFlight – Content Packs
Waypoints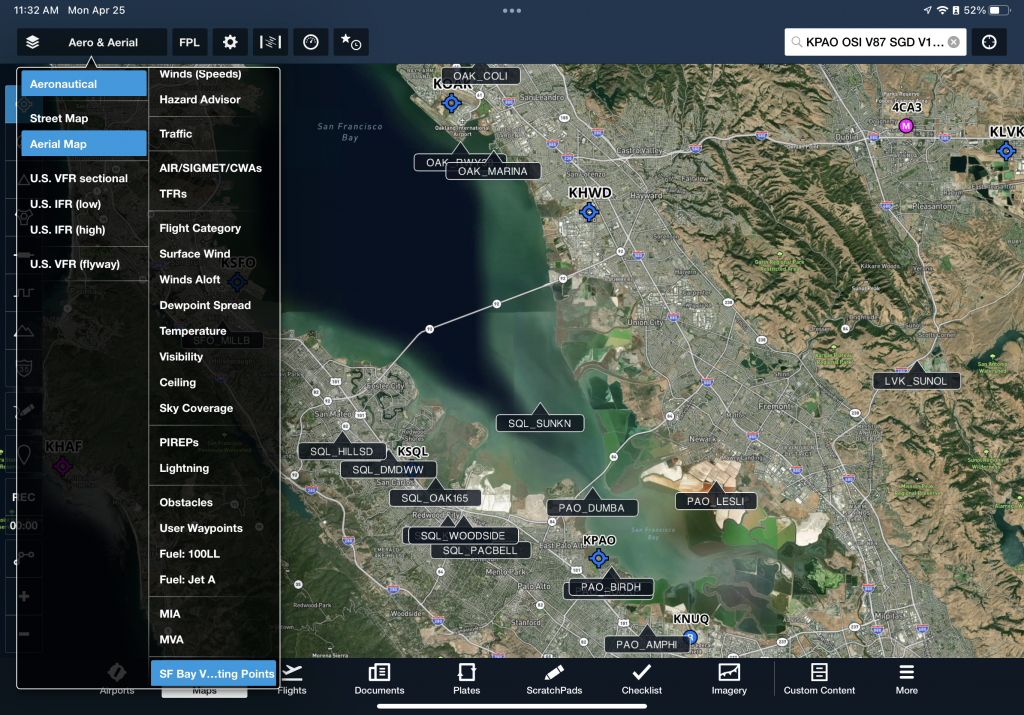 Unlike generic User Waypoints, which are always grouped together, each set of content pack waypoints is presented as a separate toggle in the map view. This makes it easy to display only those waypoints useful for your intended flight.
Procedures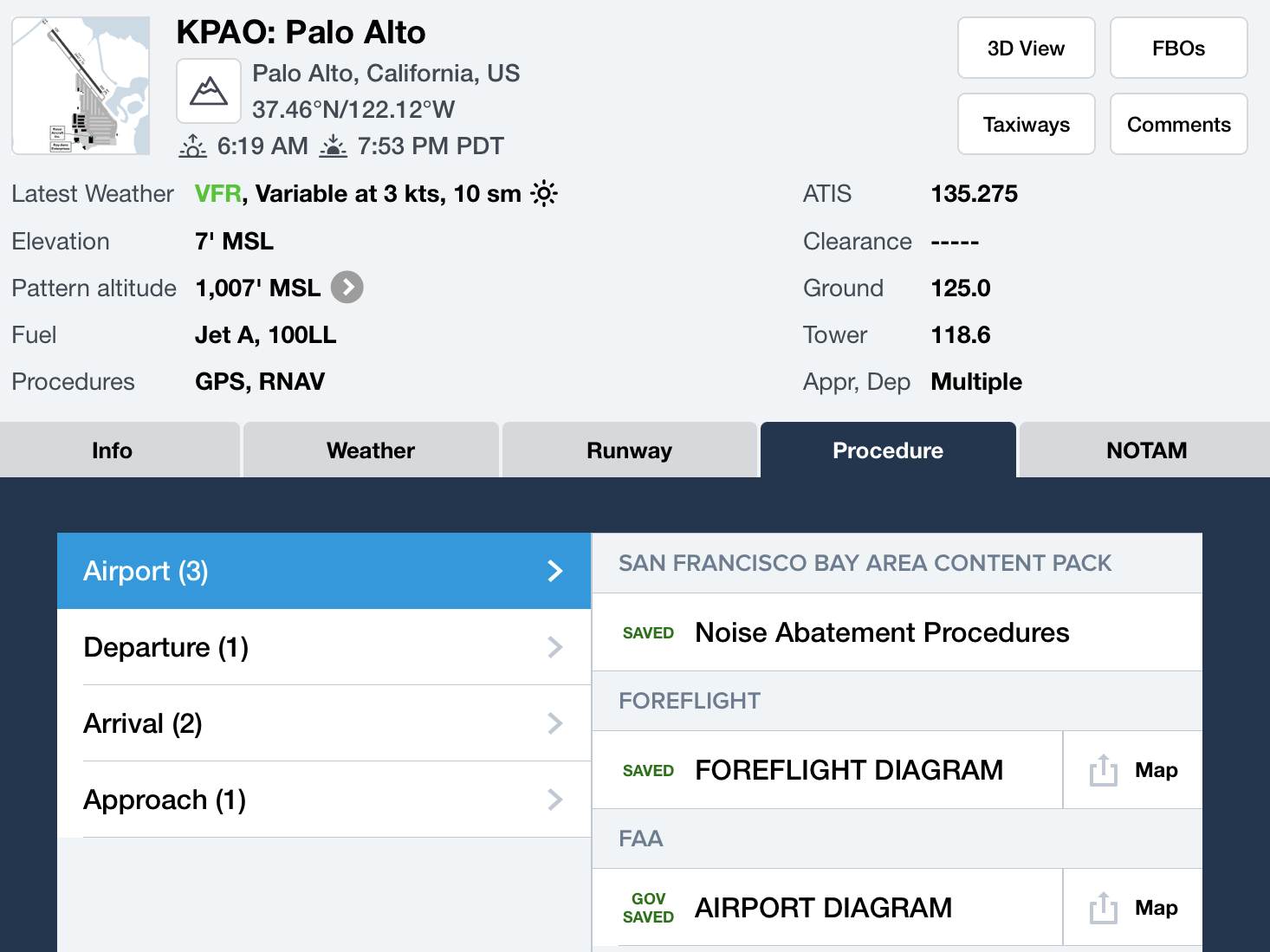 Most airports around San Francisco have specific noise abatement, arrival, and departure procedures. But finding these procedures can be hard, and storing them for easy access is a pain.
Fortunately, ForeFlight's "Bring Your Own Plates" feature allows you to add custom plates alongside default procedures for any given airport, and then share them with other ForeFlight users.
Bay Area Pack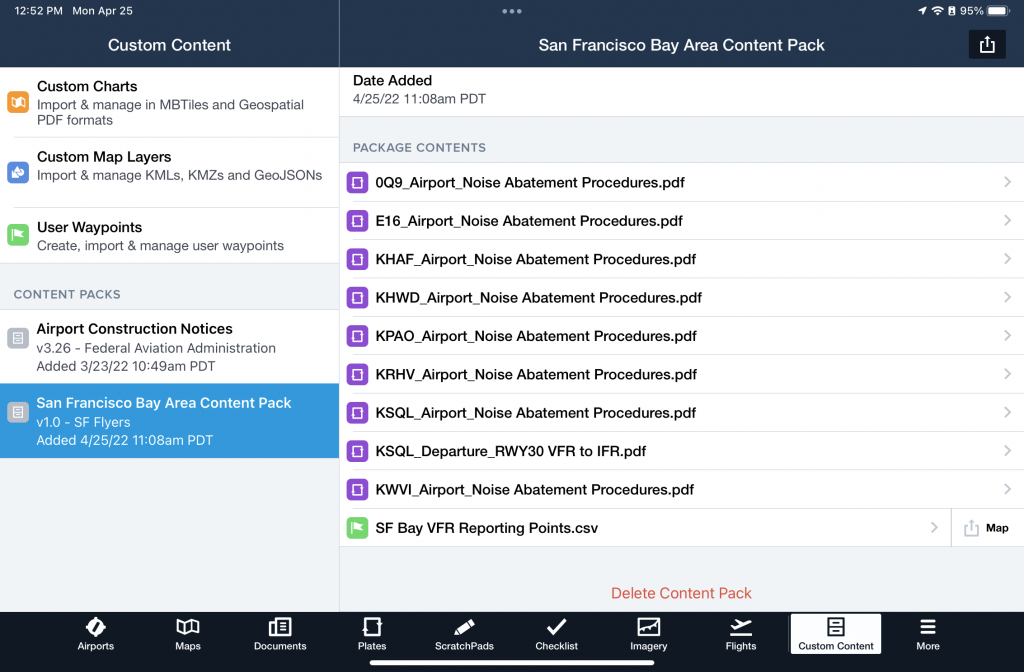 While you could build your own, GitHub user RISCfuture has a great Bay Area content pack already available. To install it, click the download link from their GitHub repository on the devices where you use ForeFlight.
Plausibly Useful Idea
ForeFlight's content packs remind me of the open-closed principle of software design. This principle states software "should be open for extension, but closed for modification."
While ForeFlight is not allowing users to modify the underlying tool (closed), they have provided a useful way of extending it (open). This keeps the software stable without sacrificing our ability to customize it as we need.
Happy flying!
Jack
----