My colleague[1] Edward Abraham and I departed from California to Minnesota in N81034 to train for our CFI-I ratings.[2] We laid out a training program to test our CFI-I syllabus, including a day of practice instrument approaches.
These practice approaches were chosen for challenging variety, interesting destinations, and efficiency when stringing several together.
The Original Circuit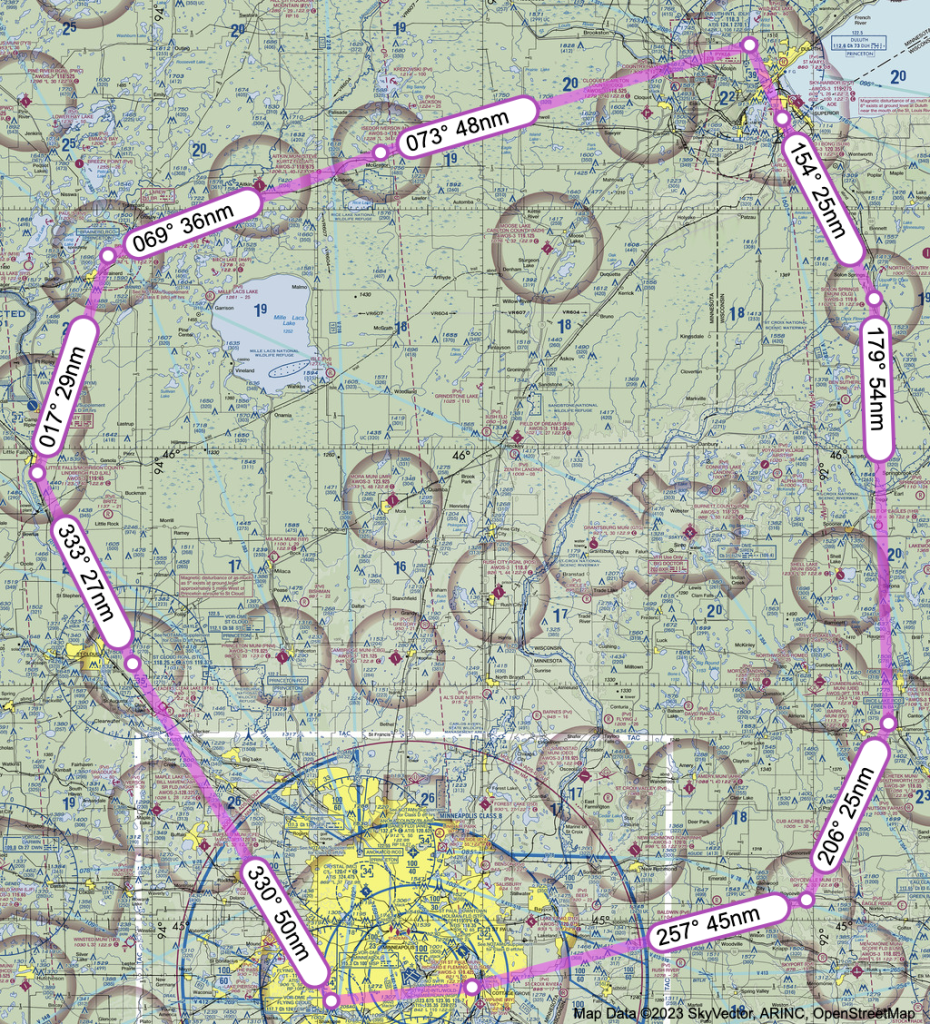 KSGS KFCM KSTC KLXL KBRD KHZX KDLH KSUW KOLG KRPD 3T3 KSGS
| | |
| --- | --- |
| KFCM | VOR+DME RWY 10R -> Missed |
| KSTC | LOC RWY 31 -> Published missed, hold |
| KLXL | RNAV RWY 31 (LPV) -> Full stop, ODP departure |
| KBRD | ILS RWY 34 -> Published missed, hold |
| KHZX | RWY 14 (LNAV, Partial Panel) -> Missed |
| KDLH | VOR RWY 3 -> Full stop, lunch |
| KDLH | VOR/DME RWY 21 -> Published miss, hold |
| KSUW | RNAV RWY 4 (LP) -> Circle-to-land, touch-and-go |
| KOLG | RNAV RWY 19 (LNAV, Partial Panel) -> Full stop |
| KRPD | RNAV RWY 19 (LPV) -> Published missed |
| 3T3 | RNAV RWY 26 (LPV) -> Published missed |
| KSGS | LOC RWY 34 -> Full stop |
Choosing Airports and Practice Approaches
We started with just a rough idea for our route. We wanted to do 6 approaches in each direction, and we wanted to do lunch in Duluth (KDLH). How I designed this circuit is a Plausibly Useful Idea for other instrument instructors.
I first overlayed an airport approach plate on ForeFlight's map to see the IAF and missed approach paths. By tapping on a plate in map view, you can quickly swap different approaches. Using this feature, I was able to find approaches that started and ended in a nice string.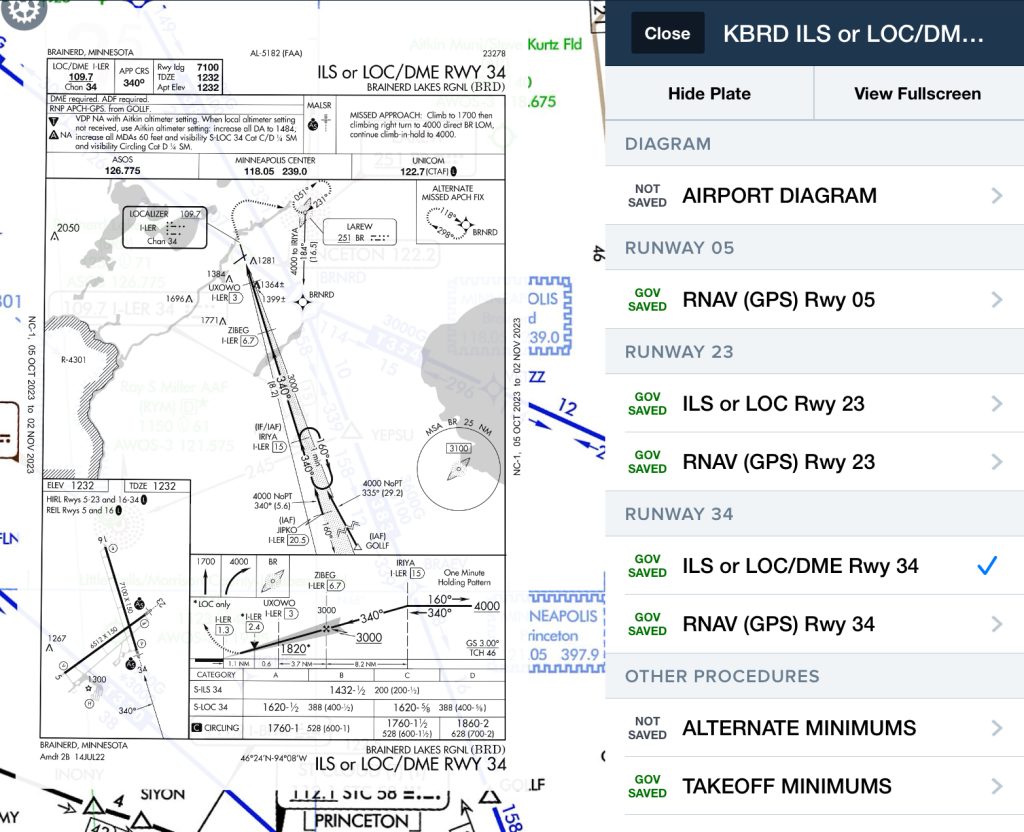 The Pivot
While we were refueling in Little Falls (KLXL)[3], we spoke with a commercial candidate who strongly recommended lunch at Grandma's in Duluth. She also strongly recommended we land and take a crew car from Sky Harbor (KDYT), instead of Duluth International Airport.
Leaning into the local tip was a great idea: Grandma's food was delicious and Sky Harbor was incredible!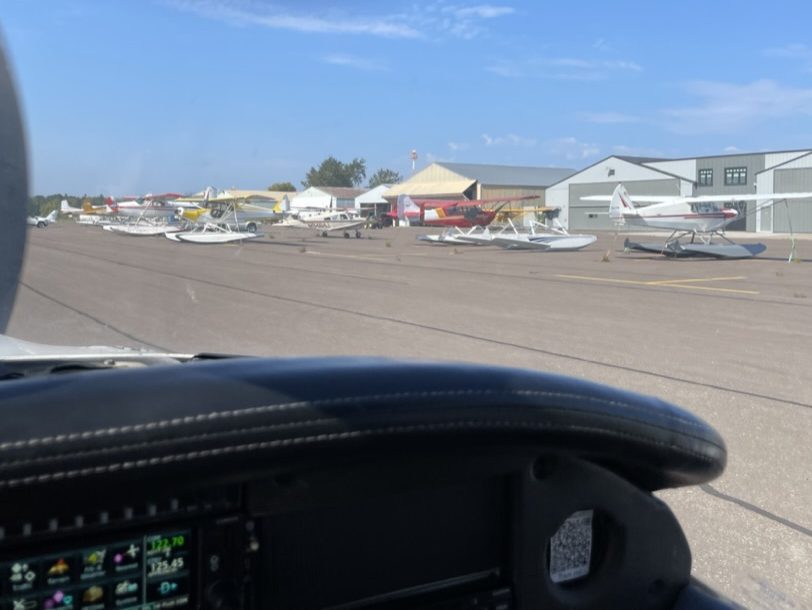 ----
and friend 😁⌃
You can read more about that trip in my upcoming post.⌃
hometown of Charles Lindbergh, although he didn't train at this field⌃